Original Date: April 2, 2019
In a previous AFI dialogue, someone stated that feminism has been co-opted and that we need to start reclaiming it. As a young person listening in on this statement, I was curious as to who we need to reclaim feminism from. That is, is there an intergenerational and perhaps regional gap that we need to explore? Who are we reclaiming feminism from and what do we do with it once it has been reclaimed?
About Zinhle ka'Nobuhlaluse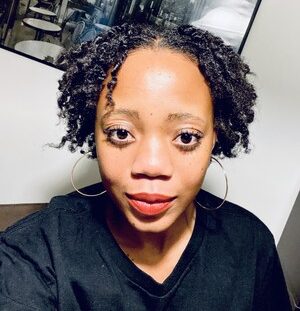 Zinhle ka'Nobuhlaluse (formally known as Nompumelelo Zinhle Manzini), born in South Africa, is a dual-title Ph.D. candidate in Philosophy and Women, Gender and Sexuality Studies at Penn State. She specializes in Critical philosophy of race, Ethics, Feminist Philosophy, and African Philosophy. She completed her MPhil in Philosophy at the University of the Witwatersrand (South Africa) as a Mandela Rhodes Scholar. She has published texts on African Philosophy at the intersections of personhood, gender, ability and queer alterity. Her research has been published in the Journal of World Philosophies, Critical Philosophy of Race, South African Journal of Philosophy and AGENDA. She is also a certified 200hr Yoga instructor.