Each month, the AFI hosts a feminist dialogue on a key issue that is affecting the African feminist community. Our goal is to start a dialogue on critical African feminist ideas, expressions, movements, and histories. Anyone who is a member of our listserv can participate in these moderated conversations using a phone or computer. Topics vary from month to month but usually stem from discussions that emerge on our listserv. Feminist Dialogues are recorded and uploaded to our site for viewing later for those who could not attend.
Zinhle ka'Nobuhlaluse facilitates the Feminist Dialogues and Feminist Book Talks. Feminist spaces constantly call for the need for intergenerational dialogues. Often this call treats "intergenerational" as a special topic on its own, as though every conversation should not have an intergenerational element to it. This year's dialogues are motivated by this very intergenerational desire. Importantly, we hope that we can venture into a transgenerational space, where we are able to transcend the generational markers and meet each other with compassion, humility, deep listening, respect and be forward-looking. To mirror this call, we will be co-moderating our dialogues for this year. This is also an invitation for more young and upcoming scholars to join our conversational spaces.
If you would like to join our listserv and receive information on future Feminist Dialogues, please contact Alicia Decker. 
Program Coordinator
Moderator of the Dialogues and Book Talks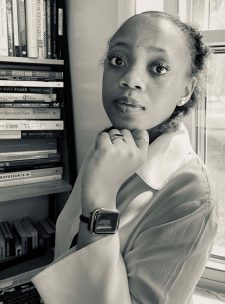 Zinhle ka'Nobuhlaluse is an advanced PhD Candidate in Philosophy & Women, Gender and Sexuality Studies at Pennsylvania State University. Their dissertation project 'Towards an Existential Standpoint Reading of Blackwomen's Autobiographies Under Apartheid South Africa', draws on the autobiographies of two South African Blackwomen anti-Apartheid activists, namely, Caesarina Kona Makhoere's No Child's Play: In Prison under Apartheid (1988) and Mamphela Ramphele's A Life (1995). In the fall, they will be on a teaching release awarded by Penn State's Office of Research and Graduate Studies (RGSO) in addition to a graduate fellowship with Penn States Humanities Institute in spring 2024. Zinhle's scholarly work has appeared in various journals such as Critical Philosophy of Race, APA Newsletter on Feminism, Agenda, and Journal of World Philosophies. They are currently co-editing a special issue of Feminist Formations on "Writing African Feminist Subjectivities", with Maha Marouan and Alicia Decker in addition to completing their 300hr yoga teacher training while preparing for the Philadelphia half-marathon in November 2023.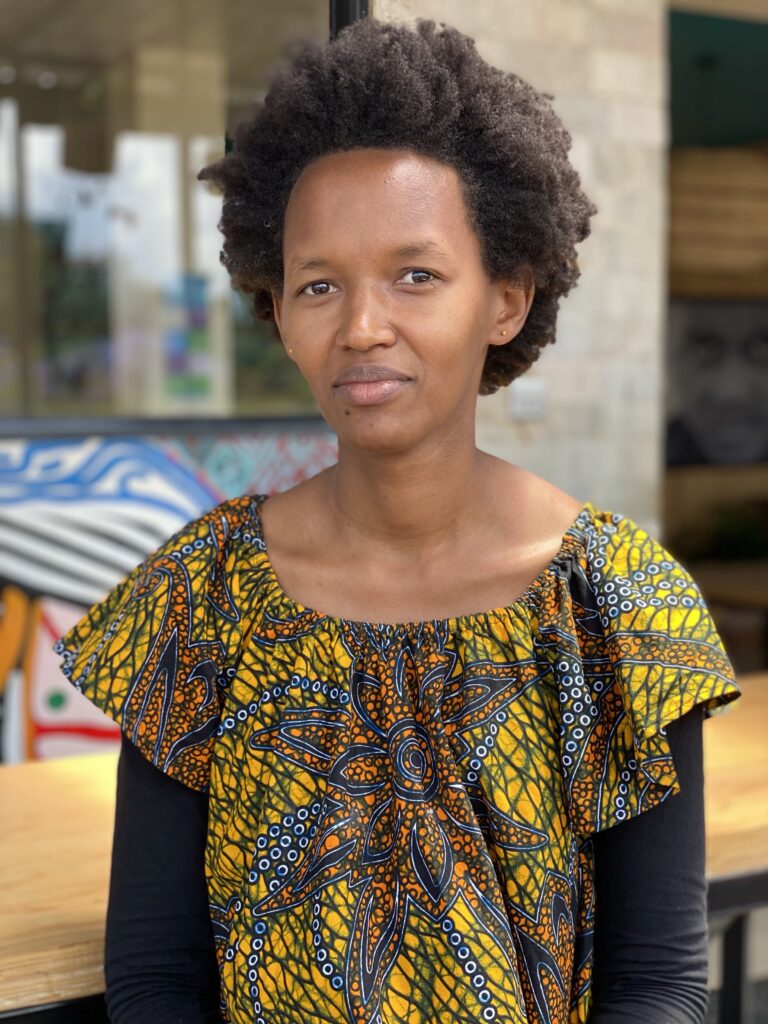 Rebecca Rwakabukoza is a Ph.D. History student at Northwestern University where she is studying the history of reproductive health practice in Western Uganda. She is part of the research team of Wulira! a podcast that re-members women's contribution, experiences, and scholarship in the Uganda story.