The AFI is expanding their programming to include professional development for members of the community. The discussions will cover topics such as:
Converting a Ph.D. thesis into a published monograph
Submitting an essay to an academic journals
Self care for thriving in academia
Applying for external research funds
Members should watch the list serv for updates. For those interested in joining, please fill out the list serv or contact Susanne Klausen.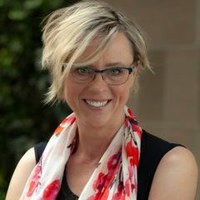 Susanne M. Klausen received her PhD in History from Queen's University, Canada. Her research and teaching interests include the politics of fertility in Southern Africa, nationalism and sexuality, and transnational movements for women's reproductive rights and justice. She is the author of Race, Maternity, and the Politics of Birth Control in South Africa, 1910-1939 (Palgrave Macmillan, 2004) and Abortion Under Apartheid: Nationalism, Sexuality, and Women's Reproductive Rights in South Africa (Oxford University Press, 2015) that won the Women's History Prize awarded by the Canadian Committee on Women's History (2016) and the Joel Gregory Prize awarded by the Canadian Association of African Studies (2016). She has published articles in the American Historical Review, Journal of Women's History, Journal of Southern African Studies, Journal of South African History, Medical History, New Zealand Journal of History, and the Canadian Bulletin of Medical History/Bulletin canadien d'histoire de la médecine. She is currently writing a monograph on the South African Immorality (Amendment) Act (1950) that criminalized sexual contact between whites and people of colour.