Original Date: June 4, 2021
Definitions of Black feminism tend to emphasize diasporic views, often those from North America, the Caribbean or West African scholars who have attained visibility in the US. In contrast, South Africa has tended to be seen as a place of deficit and intellectual silence, even though specific South African figures like Sara Baartman and Winnie Mandela have become highly visible icons of others' knowledge.
Baderoon will be sharing her insights from the first collection of essays dedicated to Black feminism in South Africa, entitled Surfacing: On Being Black and Feminist in South Africa (Wits University Press, 2021), which she co-edited with Desiree Lewis. While the collection does not claim to be definitive, its 20 chapters represent feminist thought and practice across various ages and fields, from younger writers like Panashe Chigumadzi to prominent scholars like Patricia McFadden. Surfacing joins the award-winning edited book, Our Words, Our Worlds: Writing on Black South African Women Poets, 2000-2018, edited by Makhosazana Xaba (University of KwaZulu Natal Press, 2019), in reframing debate on Black feminism in South Africa.
About Dr. Gabeba Baderoon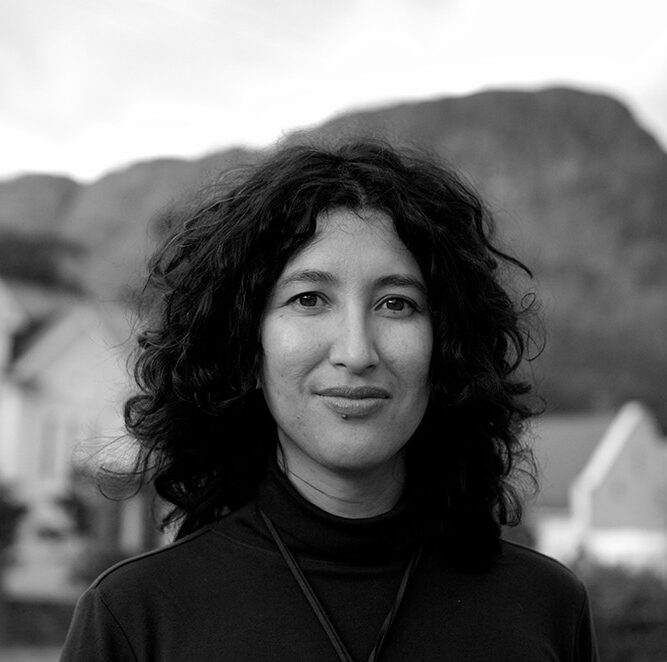 Gabeba Baderoon received a Ph.D. in English from the University of Cape Town, and has held fellowships at the African Gender Institute, the Oxford Center for Islamic Studies, the Nordic Africa Institute and the University of Sheffield. She has published widely on representations of Islam, slavery and the construction of 'race' and sex in South Africa. In 2007-2008, she was a Post-doctoral Fellow in the Africana Research Center at Penn State. She joined the Departments of Women's Studies and African and African American Studies as an Assistant Professor in July 2008.