AFI and Governing Intimacies joint book talk with Srila Roy and Shilpa Phadke editors of Intimacy and injury In the wake of #MeToo in India and South Africa, and chapter ("Reading in-between the sheets: in conversation about SWEAT's #SayHerName") contributors Nosipho Vidima and Ntokozo Yingwama .
Original Date: Septemeber 16, 2022
Through the lens of the #MeToo moment, the book tracks histories of feminist organising in both countries, while also revealing how newer strategies extended or limited these struggles. Intimacy and injury is a timely mapping of a shifting political field around gender-based violence in the global south. In proposing comparative, interdisciplinary, ethnographically rich and analytically astute reflections on #MeToo, it provides new and potentially transformative directions to scholarly debates this book builds transnational feminist knowledge and solidarity in and across the global south.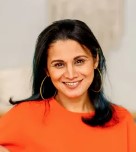 Srila Roy is an associate professor of sociology and head of development studies at the University of the Witwatersrand, Johannesburg. She leads the Governing Intimacies project, which supports a new generation of researchers in gender and sexuality, with partners in India and Southern Africa. Before joining Wits, she was a lecturer in sociology at the University of Nottingham, after obtaining a PHD in sociology from the University of Warwick. Her long-standing research interests and expertise is in the field of transnational feminist studies.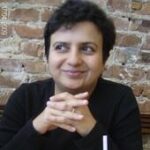 Shilpa Phadke is a Professor at the School of Media and Cultural Studies, Tata Institute of Social Sciences, Mumbai. She is co-author of the critically acclaimed book Why Loiter? Women and Risk on Mumbai Streets (Penguin, 2011) and co-director of the documentary film Under the Open Sky (2016). She has published both academically and in mainstream media in the areas of gender and public space, ethnographies of feminism, feminist pedagogy, risk and the city, middle-class sexualities, middle classes and the new spaces of consumption, feminist pedagogies and feminist parenting.
Nosipho Vidima, sex worker, human rights activist, black conscious feminist, HIV rights activist and wom_n rights activist. Currently at Sonke Gender Justice as a Sex Worker Rights Project Specialist;
Ntokozo Yingwana, researcher and PhD candidate at the African Centre for Migration & Society (ACMS), at the University of the Witwatersrand.