Original Date: May 11, 2023
Lindsey B. Green-Simms discusses their most recent book, "Queer African Cinemas", published by Duke University Press in 2022. "Queer African Cinemas" tracks the increased fear, anxiety, and vulnerability many queer Africans were experiencing in the first decades of the twenty-first century while also highlighting how cinema can contribute to imagining new hopes and possibilities.
About Lindsey Green-Simms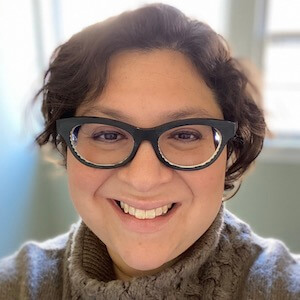 Lindsey Green-Simms is a Professor of Literature at American University in Washington, DC, where she teaches courses on African and global film and literature. Her first book Postcolonial Automobility: Car Culture in West Africa (w/University of Minnesota Press, 2017), won the African Literature Association First Book Prize.