Original Date: August 6th, 2021
A work of interpretive social history, this book uses the political biography of a philosophy professor at the University of Cape Town, a public intellectual who vigorously supported the apartheid state – to recalibrate understandings of South African liberalism and link the University's past to the dynamics of movements calling for academic and workplace decolonization.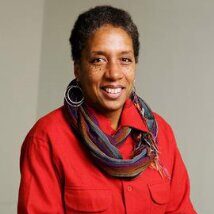 Dr. Barnes main research project focuses on a South African philosophy professor who was also a state censor, prosecution witness and perhaps even a spy in the apartheid era, 1950s and 1960s. She is working on this project because there is not enough historiography of higher education in South Africa in this period – not enough to allow us to understand how people were educated to accept injustice. She is intrigued by this particular professor because he held a prominent educational position for a long time and was also very outspoken in the South African national media about his support for apartheid.